by Karishma Pais
Well when the news of my stint at the US office came through all the veterans who had already visited eldorado kept telling me so much about bucket bucket : "THE place to drink in Atlanta" that I was really curious. Turns out that Atlanta downtown has an area called Buckhead. This is like "the Mile" (not green) in London. The whole area is covered with pubs, pubs and more pubs.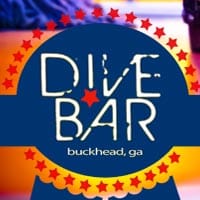 This was a place to really do pub hopping. But where to start. It isn't one neat ordered street, like Linking Road or MG road. More of a Crawford market or Chandni Chowk. One huge unordered mass of pubs. woweee!!! this is like a drinkers paradise.
Well, the challenge was that if i could drink more than the 6 guys with me the treat would be on them. Since my topping them was a foregone conclusion I didn't even bother to look at the prices anywhere. Any Tulleeho regular, would have no doubts about my winning, which of course was the case. Anyway we visited 3 pubs before the first guy was sick and after that they decided to give up like men (1/2 drunk ones at that) and I did need them partly sober to drive me home, not yet having my licence.
The pubs here are all theme based as far as I could see. One was into hunting and fishing so there were all these stuffed heads and fish up on the walls. I didn't like that too much. Eerie feeling of dead animals staring down at you. Many pubs have live bands which are quite cool. They could be in the open air too. But Atlanta has an ordinance about drinking in the open. You could be jailed for that and fined too. As far as I understand, open doesn't include an enclosed open area of a pub (if that makes sense to you).
Life here at Buckhead begins at 11:00pm and goes on till the wee hours of the morning.
Another pub we walked into was into baseball. So all kinds of baseball memorabilia was strewn around. But these guys weren't innovative enough like Outswinger (Hyderabad) to dress their waiters in baseball uniforms.
Waiters here normally wear as little clothing as is legally acceptable. Probably because they are waitresses, not waiters. Well shorts/hot pants are the norm with sports shoes. Makes sense I guess with all the fetching and carrying.
And hey, the most striking feature is that the washroom rooms don't lock. I believe there is a long history of people passing out in bathrooms and not quick enough first aid could be bad for the victim/patient in the long run. He/She would be like 6 ft underground in no time the way these guys carry on.
Each pub here, as expected, caters to its own music aficionados. The variety gives a new meaning to the phrase "Pick and choose"
The women here are not all Baywatch figure types but they do dress very similarly, not caring if they are a size 6 or a size 20. Coming with someone and leaving with someone else is totally acceptable. It's a totally different culture and I don't know if I have caught enough of the essence to make u grasp it.
But yeah the variety in drinks too is fairly phenomenal. You can really choose from a wide variety. I stuck to rum since cocktails wouldn't count in the wager, just hardcore stuff. But maybe will try these out sometime later and will definitely let you know.